Microlearning
Microlearning is about creating bite-sized learning experiences that can be easily consumed by users on the go, while still effectively creating change. Learn more about the various considerations of creating effective microlearning objects and implementing microlearning as a part of you design toolset.
Back to Categories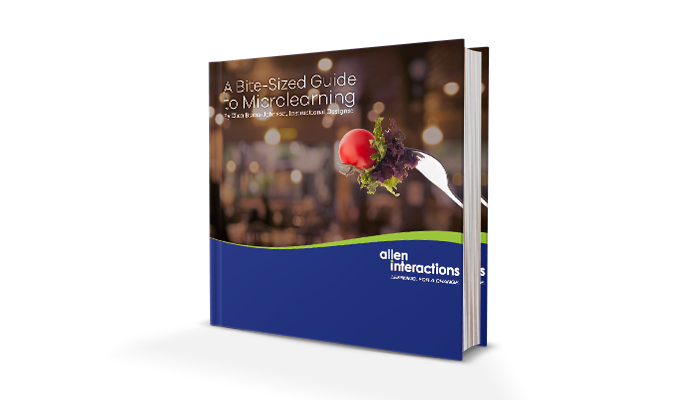 Ellen Burns, Allen Interactions
You have heard the buzz and excitement in the learning industry about microlearning—but how do you put the principles and theories behind microlearning into action?
Explore the basics of microlearning design and get foundational knowledge on implementing microlearning at your organization!
This e-book delivers insights into what makes successful microlearning gleaned from Ellen's experience working with varied companies and organizations.
Ebook | Requires Email
View